Hours/Contact Info
We do not accept solicitation for donations or business through our website contact page. Please come by in person to Arizona Wine Collective.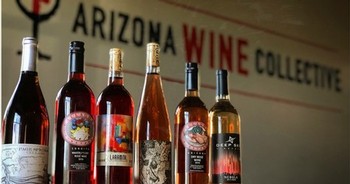 We look forward to serving you today!
Arizona Wine Collective Tasting Room:
4280 N Campbell Ave., #155
Tucson, AZ 85718
520-329-8595
Hours: Tues - Sun 4 - 9 p.m.
Closed Mondays
Please contact owners Pete or Jeanne Snell with questions or concerns. Thank you.
jeanne@azwinecollective.com
pete@azwinecollective.com