Hours/Contact Info
We do not accept inquires for donations, employment or vendors through our website contact page or via phone calls. Please come by in person to Arizona Wine Collective.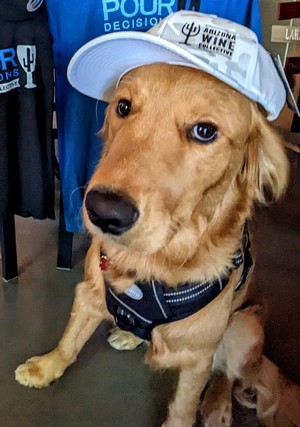 Reservations are recommended if you are coming in with more than 4 people.
We offer Gift Cards!!
You can purchase a physical $25 gift card at the tasting room OR we can create/send you an electronic gift certificate in any amount. You must email: Jeanne@azwinecollective.com to begin the process for electronic gift certificates.
We look forward to serving you today!
Arizona Wine Collective Tasting Room:
4280 N Campbell Ave., #155
Tucson, AZ 85718
520-329-8595
Hours:
TUES - SAT 3 - 9 PM
SUN 3 - 7 PM
MONDAY Closed
Please contact owners Pete or Jeanne Snell with questions or concerns. Thank you.